Outspoken Training aims to enthuse people to cycle more by equipping them with the skills and confidence to ride.
We offer innovative, life-changing and fun cycle training along with instructor qualifications, to inspire more people to build cycling into their everyday lives. Please get in touch to find out how we can demonstrate that life is better by bike.
Upcoming Cycle Training Courses
Find out more about our one-to-one, holiday course and instructor training courses.
to hear about our latest news and events
Our aim is to enthuse more people to cycle by equipping them with the skills and confidence to ride more often.
Award Winning National Standard Cycle Instructors
It is our belief cycling has the power to transform communities by creating fitter, healthier, less congested, and less polluted neighbourhoods.
We offer accredited National Standard and Bikeability cycle training to help people use bicycles as an everyday form of transport. We are also certified to deliver nationally recognised cycle instructor qualifications and training for new and existing cycle instructors.
Our award winning National Standard cycle instructors make it their mission to support everyday cycling through interactive, life-changing and fun training for all levels of ability. Outspoken Training is also an accredited 1st4Sport instructor training centre.
Please get in touch to see how we can demonstrate that life is better by bike! Alternatively find out more here.
These are the people working to provide you with the best cycle training experiences.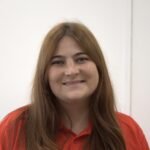 Martine is a master coordinator who liaises between our instructors and customer to guarentee be best session outcomes possible. Martine oversees training in Lincolnshire, Norfolk, Peterborough and Suffolk.
Business Administration Apprentice
Libby is passionate about supporting more cycling with this role fitting her ambitions to further her office and administration experience. Libby coordinates training in Bedford Borough, Central Bedfordshire, Luton and Cambridgeshire.
Destiny thrives in forward planning ensuring all our courses are fully staffed. She also ensure our instructors vetting checks and qualifications are up to date.
Murray is a master scheduler. He is responsible for ensuring our courses are staffed whilst supporting instructors with managing their life changing work.
Chris is an enthusiastic cycle instructor trainer providing both training and support to all cycle instructors we train. Chris is also our go-to expert on bike maintenance advice to help keep wheels turning.
Michelle thrives with supporting instructors. Whether it is training and mentoring new staff or helping experience instructors to develop further, she is you lady!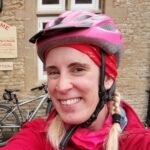 Rachel inspires people with her natural enthusiasm for cycling. She is a positive role model who thrives on training and supporting both internal and external cycle instructors.
Outspoken Training is made possible by our wonderful and award winning team of 130+ cycle instructors.
"I had a 2-hour training session and I'm really glad I did it! My confidence and ability improved even in that short time and I learnt a lot of useful tips, both for things I thought I was doing correctly and things to try. I now feel ready to tackle my commute to work. Thank you!"
"I was utterly surprised I could cycle at the end of the session, and I wouldn't have been able to do it if not for your patience and persistence to get me going. Thank you for the lessons and tips, and most of all encouragement. It was truly a life changing experience, as I thought not able to cycle would be my handicap for life, but now I can count on it as one life challenge conquered!"
"Really personable. I felt that he judged me just right and knew exactly how to push to get the best out of me. I achieved much more than I thought I would in the time available. I really enjoyed riding on busy-ish roads, particularly as I thought this would be out of my reach."
"5*! I now understand 'sharing' & 'control', pinch points and how to use cycle lanes. Suzanne has a lovely way about her and made me feel at ease instantly. She gently suggested trying the thing that I was most uncomfortable with - roundabouts. We stopped ahead of anything 'new' and Suzanne talked me through how we were going to approach it."
"I certainly feel more confident cycling with A and like the little memory rhymes etc to help remind her without feeling naggy. We are going to do some family cycling over the weekend and I think the advance communication/planning is a great piece of advice. Thanks again for providing such an informative and fun training"
"Wow, just wow! We travelled 2 hours to get to the place and it was well worth the effort. Our daughter went from not being able to cycle to having cracked it in 1 hour. We cannot recommend this service highly enough. To be able to give a child a life skill like this is so amazing so thanks again guys!"
"Lovely. The boys had a great time and were able to tell us in detail about what they had learned. Nikki explained everything very clearly and her approach built their confidence to try new things under her supervision. They really enjoyed the entire lesson. Thank you."
"Excellent! We are delighted with how much our son gained from the session and would strongly recommend the service to other families. We had our first family bike ride today as our son was so keen to get cycling. John has taught him so much in just one morning. We can't thank him enough!"
"I can honestly say that whilst I wasn't personally sure if I would get anything out of it, I actually did! Particularly road positioning as well as information re ASLs. My colleagues expressed similar feelings. It is very worthwhile doing and something that I would and have already recommended to others."
"I thought it was really useful and it gave me lots of things to think about. The discussion about road position was really useful and I'll definitely be thinking more about how I position myself in different situations. It's also good to have a reminder about checking the bike before setting off!"
"Thanks very much for organising this Outspoken cycle training. I consider myself to be a fairly experienced commuter cyclist but I still learnt some things and it has made me really think about my positioning in the road. He was an excellent presenter – very clear, and very personable."
"I have been cycling through town for 5 years, but it gave me some new perspectives. Informative and friendly."
"Your training today was very useful. Having given up driving two year ago, I'm a bit nervous about getting back on the road but you talk has really helped getting me out!"
"The College has received enormous praise for the safety sessions run and has shown significant interest in not only attempting to run the scheme again this year, but in also extending it to run for 3 years."
"A massive thanks to the Outspoken team for training our team this week. One big aim of 'Supporting into Work' is to empower our learners. For the last three days one of our learners has come into the centre ecstatic at the fact that they cycled in. Appropriate training to empower their life and become independent with cycle travel. 1st Class cycle training in action!"
"Outspoken are the best company I deal with! You are extremely efficient and staff are courteous, friendly and always very helpful. It is always a pleasure to deal with Outspoken!"
"Thank you for all your support over the last 5 years. You have all been a massive support and have helped our school offer a wide range of cycling activities for our children."
"My daughter participated in Bikeability this week and came out of school telling me the ABC (I saw lots of children showing their parents) and is much more confident riding her bike. We don't have a car, so cycling is essential for us"
"It was apparent, by the smiles on the children's faces going into and returning from each session, the children thoroughly enjoyed themselves and had grown in confidence with each session."
"We're very happy with the high numbers of pupils cycling to school, and grateful for all the help from Outspoken"
"Your instructor was phenomenal. She was patient, paced everything well and differentiated amazingly. I can honestly say this is the best course I have had the privilege to observe."
"Many thanks for the Bikeability programme. Your instructors were brilliant, professional and gave wonderful encouragement. We look forward to welcoming them next year!"
"After only one session, E can now ride her bike without stabilisers to almost 100% standard. Her and 3 friends, who also attended the course, have been practicing today with exceptional results. Thank you!"
"Just a note to say thank you for the brilliant course last week. It was jam packed with useful theory sessions and practical work and I have learned a tremendous amount about delivering Bikeability which I hope I will now be able to put into practice. I thoroughly enjoyed the way you delivered the course and would thoroughly recommend it!"
"Thanks very much for a great course last week. What really made the course was your enthusiasm and excellent teaching/coaching style."
"I found the course to be both informative and inspiring. The course tutors were very enthusiastic, knowledgeable and had the ability to get the best out of the course participants. I started the course feeling unsure of my ability. I left the course feeling confident, inspired and capable of delivering Bikeability."
"I trained with Kieron some time ago and found it to be the most valuable experience personally. I got so much confidence to deliver cycle training from the course and his support afterwards enabled me to shape my own instructing."
"I have done many types of courses and this was the best one ever from the point of view of delivery, content, information and fun! Thank you"
Please get in touch to see how we can demonstrate that life is better by bike!
Outspoken Training,
The Bike Depot,  140 Cowley Road,
Cambridge, CB4 0DL
Email:
team@outspokentraining.co.uk