Warwickshire Cycle Training
Bikeability cycle training is today's cycle training programme, equipping pupils with the skills, confidence and enthusiasm to make more journeys by bicycle.
There are three Bikeability cycle training levels taking children from the basics of balance and control off-road, all the way to planning and making independent journeys on busier roads. We also offer a variety of Bikeability Plus modules including balance bike, learn to ride and bike maintenance training.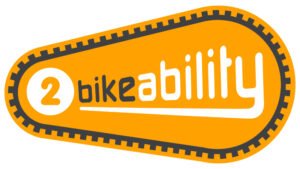 We are committed to supporting whole school cycling by offering Bikeability cycle training at regular intervals throughout a child's school life.
Off-road fun: Level 1 challenges pupils to control and master their bikes through a variety of playground games. Available to year 3 and 4 pupils, the training aims to boost confidence and excite participants to cycle more off-road.
We recognise that children learn best by having plenty of opportunity to practice and, most of all, having fun! Our progressive 2-hour session includes lots of riding and short games to develop and refine every pupil's skills. 
Residential rider: Level 2 takes place on local roads around school that Year 5 and 6 pupils are likely to cycle on. Children receive a realistic cycling experience equipping them with the skills to cycle short journeys e.g. to school. We educate riders on effective observations, understanding road priorities, communicating with other road users and effective road positioning. 
Advanced commuter: Level 3 equips riders with the skills to tackle more complex roads and traffic situations such as roundabouts and junctions controlled by traffic lights. The training also includes guidance and practice on planning routes. 
This training is open to pupils in Years 6-9 who have already achieved Level 2. We work in small groups with a maximum of 3 trainees to 1 instructor which allows plenty of flexibility to meet the needs of every participant.
Balance First: Balance bike training offers a great introduction to cycling, developing the essential skills of agility, balance and coordination needed to ride. 
Delivered on specific bikes without pedals, the game-based sessions focus on encouraging children in early years to push and glide. Our instructors are creative and use imaginative games to build lots of enthusiasm on two wheels. The progression from balance bikes to pedal cycling becomes easier once pupils have mastered the art of balancing on a bike. 
Bikeability Learn to Ride
A valuable life skill: Everyone remembers the first time they learnt to ride and we ensure this starts a lifelong love of cycling.
Aimed at pupils who are unable to cycle, the sessions motivate pupils to master the skills of balance, control and pedalling. Whether children are learning for the first time or older children are after additional guidance, we provide fun and supportive steps to help children discover the joy of cycling on two wheels.